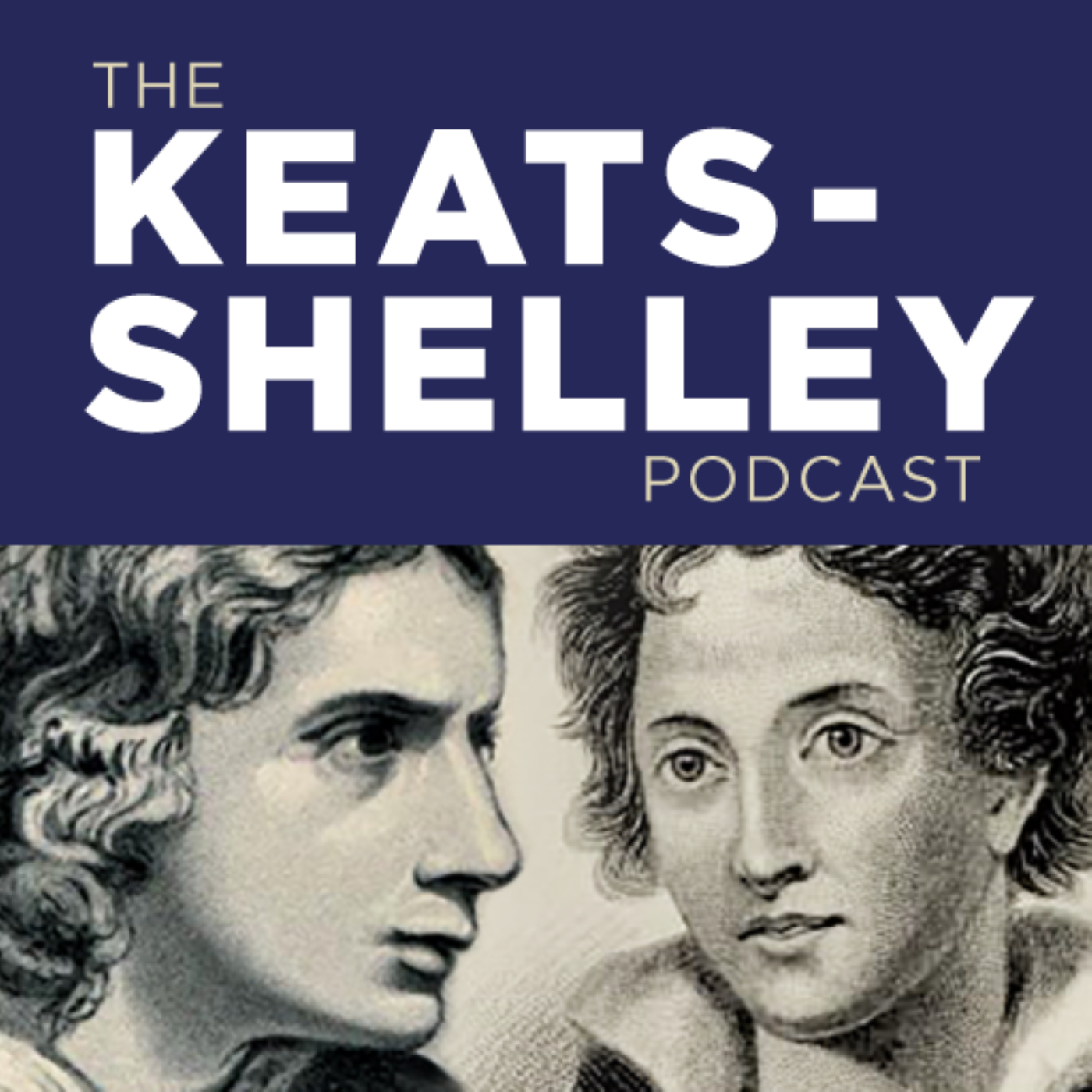 We talk to Turner Prize-winning artist Mark Wallinger about his life and career - and more specifically, his love of John Keats.
Subscribe to the Keats-Shelley Podcast or Follow us on Spotify.
The inspiration for our conversation was Mark's monumental 2018 work Writ in Water. Five years in the making, this architectural installation was commemorated the 800th anniversary of the Magna Carta, which was signed in Runnymede. Mark describes how the project progressed from idea to reality, and how he took particular inspiration from Keats' epitaph.
We begin with some general chatter about surviving the last year before Mark discusses the impact that literature in general (including Lord Byron and James Joyce) has had on his work. Turning to Keats, he describes his love of the Odes, how Negative Capability helped him learn patience, and visiting his grave in Rome.
Mark also offers advice to young artists, including our own Young Romantics, asks why no one sees UFOs anymore, and considers the portrayal of the art world in movies.
Finally, listen until the end to hear Mark talk about Sinema Amnesia, his video installation inspired by Lord Byron swimming the Hellespont, among many other things.
There is even an original Wallinger poem, in the form of a limerick about Masaccio,written in Rome.
Read more about Mark Wallinger.
Mark Wallinger is one of Britain and indeed the world's foremost artists. Born in London in 1959, he won the Turner Prize in 2007 for State Britain, and in 1999 became the first artist to exhibit an artwork, Ecce Homo, on the fourth plinth in Trafalgar Square. He has represented Britain at the Venice Biennale, was part of the Sensation exhibition at the Royal Academy, and has shown his work around the world.
Links
Writ in Water
National Trust press release and video
BBC video including aerial film
Sinema Amnesia
Guardian article about Sinema Amnesia 2010
Video about Sinema Amnesia 2012 in Maidstone
Subscribe to the Keats-Shelley Podcast for all new episodes or Follow us on Spotify.
Follow us on Twitter
Like us on Facebook
Follow us on Instagram
Subscribe to us on YouTube
Learn more about the Keats-Shelley House and our KeatsShelley200 Bicentenary programme.
You can support the Keats-Shelley House by Becoming a Friend.
This podcast was written and presented by James Kidd. The KS Podcast theme tune is 'Androids Always Escape' by Chris Zabriskie. Visit http://chriszabriskie.com/