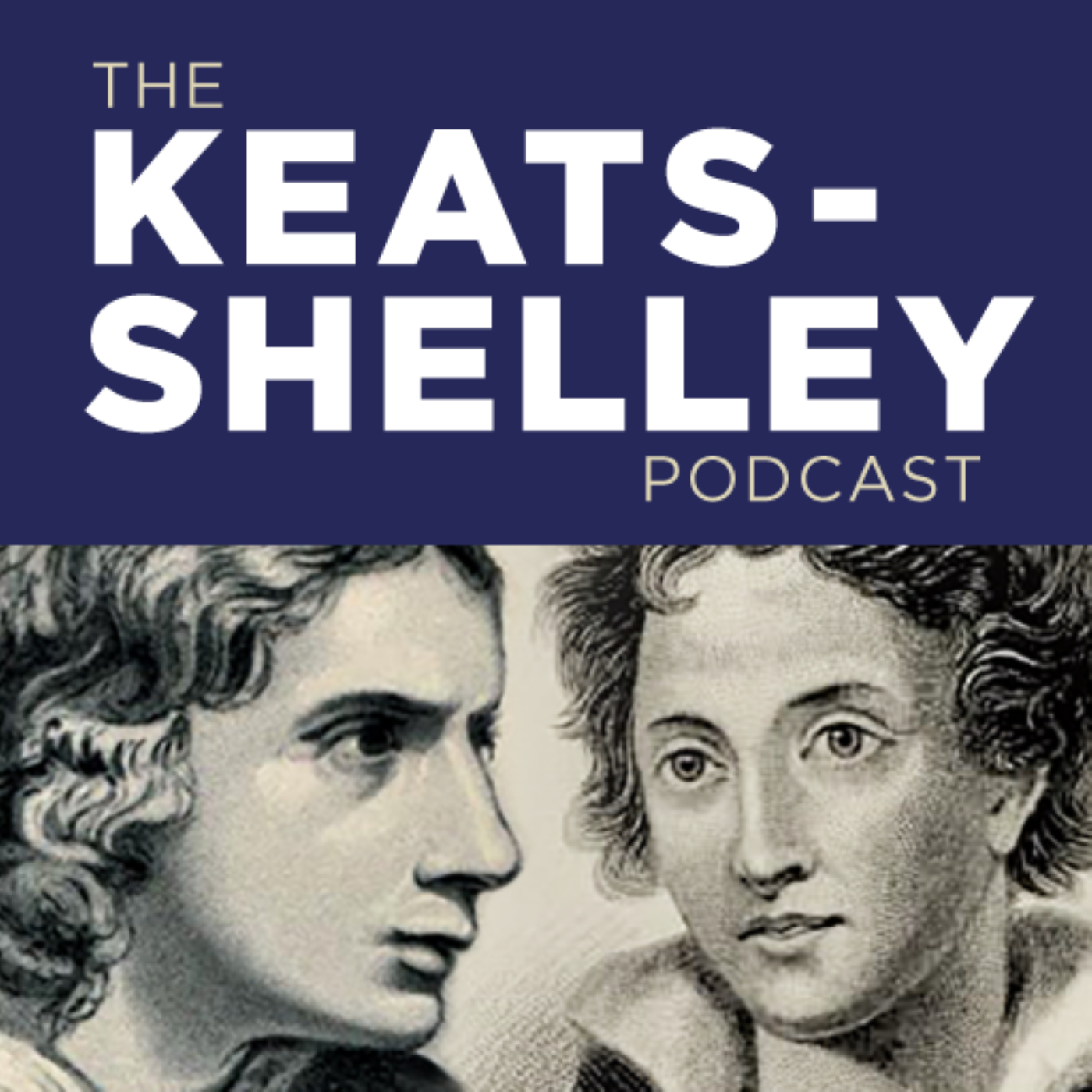 In this first of two episodes recorded in 2019, we talk to Simon Barnes, the award-winning sportswriter, revered birder and Chair of 2020 and 2021's Keats-Shelley Prizes.
Subscribe to the Keats-Shelley Podcast or Follow us on Spotify.
Inspired by last year's Prize theme of Songbird, we discussed, among other things:
Simon's changing relationship with nature

how he fell in love with birds and birding

what birding means in the 21st century

the relationship between birds and Romantic poetry in particular.

We even address the question of John Keats' wonky nightingale. 
Simon Barnes is unique in the world of literature. How many revered sports writers are also revered nature writers too? Off the top of my head I can think of one: Simon Barnes himself. For many years the chief sports of the Times, he covered seven Olympics, five World Cups, a Superbowl and the World Chess Championship. His profiles included everyone from David Beckham to Red Rum, his publications range from novels about Hong Kong to a biography about England off-spinner Phil Edmunds. 
What elevated Barnes above his peers was prose that could pithily encapsulate the drama simmering underneath the surface action: 'With Sampras the beauty was subtle, the tactics and execution obvious. With Federer, it was exactly the other way around,' as he wrote in his 2018 career-spanning retrospective, Epic. As is shown by his reading from his excellent The Meaning of Birds, Barnes has brought similarly acute sensitivity to his accounts of the natural work - and of birds and birdsong above all. 
This is one reason we approached Simon to be the Chair of 2020's Keats-Shelley and Young Romantics Prizes - for poetry and essays. Our annual theme was 'Songbirds', to mark the composition 200 years ago of PB Shelley's To a Skylark and the publication in book form of John Keats' Ode to a Nightingale.
For more about Simon Barnes visit: simonbarnesauthor.co.uk
Subscribe to the Keats-Shelley Podcast for all new episodes or Follow us on Spotify.
Follow us on Twitter
Like us on Facebook
Follow us on Instagram
Subscribe to us on YouTube
Learn more about the Keats-Shelley House and our KeatsShelley200 Bicentenary programme.
You can support the Keats-Shelley House by Becoming a Friend.
This podcast was written and presented by James Kidd. The KS Podcast theme tune is 'Androids Always Escape' by Chris Zabriskie. Visit http://chriszabriskie.com/