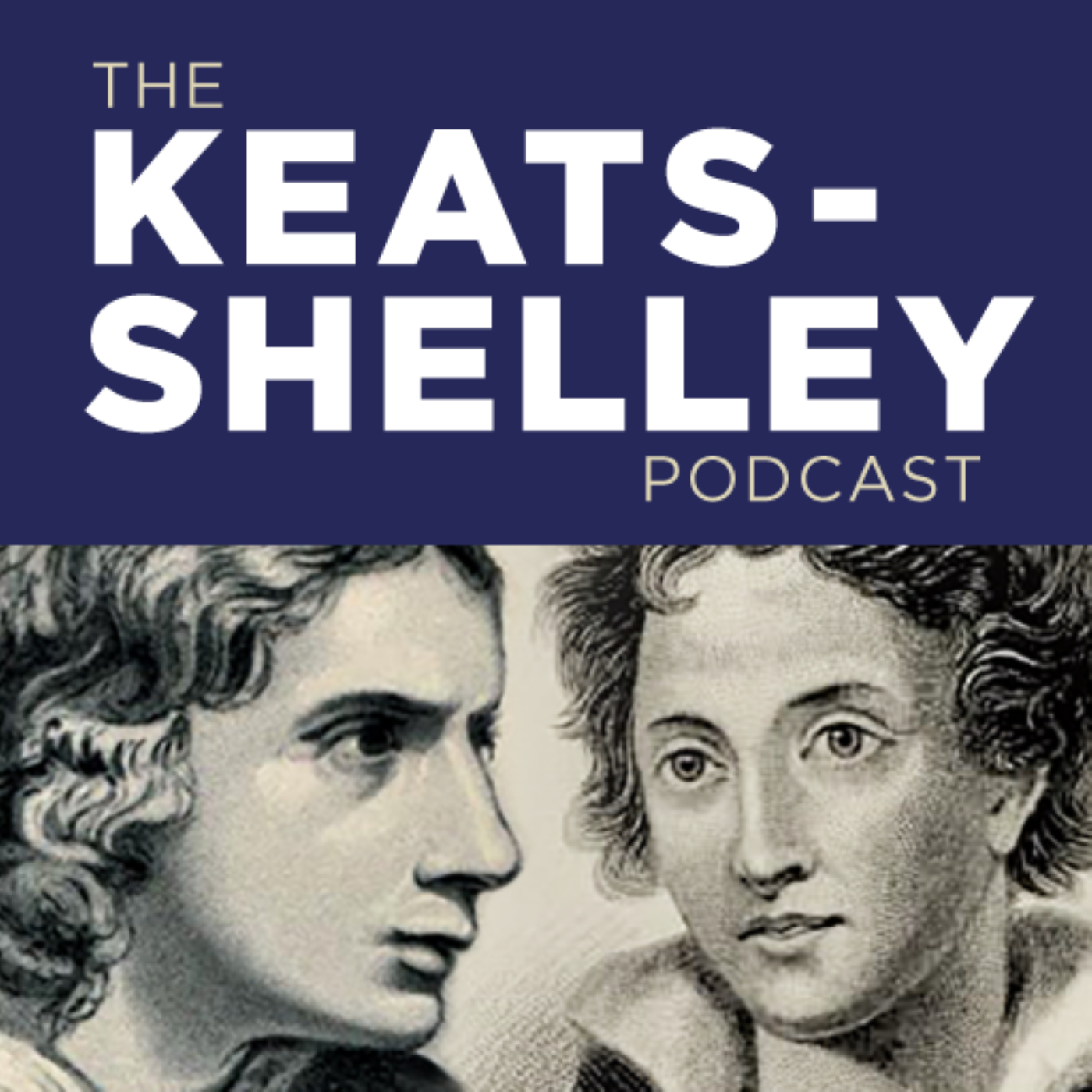 Six years ago, we were challenged to learn John Keats' ode To Autumn by heart, and recite it to. To end 2020, we attempted the same trick with his great sonnet 'Bright Star'. Listen to our throaty rendition on this special, year-ending Keats-Shelley Podcast.
We also consider what 'Bright Star' has meant to us during this the Bicentenary of his death in Rome. In part because we retraced John Keats' Final Journey on Google Earth from London to Rome in September and October 1820. This brought us face to face with Joseph Severn's famous myth that Keats' final poem was written on the Maria Crowther off the Dorset coast on 1st October 1820. 
Even if this wasn't true, as seems likely, how does the myth shape a reading of the sonnet? Even if Severn simply spotted Keats reading 'Bright Star' on the Maria Crowther, how might that experience have altered the poem?
Listeners of a sensitive disposition should beware. There is a reference and a reading of Aerosmith. 
Click for info: 2021 Keats-Shelley Prize.
Click for info: 2021 Young Romantics Prize. 
To learn more about the Keats-Shelley House and our KeatsShelley200 Bicentenary programme, visit: https://ksh.roma.it
You can support the Keats-Shelley House by becoming a Friend: https://keats-shelley.org/support/friends
Follow us on Twitter
Like us on Facebook
Follow us on Instagram
Subscribe to us on YouTube
This podcast was written and presented by James Kidd. The KS Podcast theme tune is 'Androids Always Escape' by Chris Zabriskie. Visit http://chriszabriskie.com/