Thursday Jul 07, 2022
Ep 26. Percy Bysshe Shelley's Hymn to Intellectual Beauty read by Fiona Sampson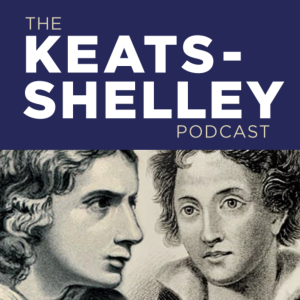 To mark the bicentenary of Percy Bysshe Shelley's death on 8th July 1822, Fiona Sampson reads her favourite Shelley poem: Hymn to Intellectual Beauty. 
Fiona is an acclaimed poet, biographer of Mary Shelley and, last but not least, Chair of 2022's Keats-Shelley Prize.
A phrase from Hymn to Intellectual Beauty inspired the title of Fiona's new book, Starlight Wood, which follows in the footsteps of several Romantic artists, writers and poets (including Shelley) across the 19th century countryside.
We will post a discussion of the poem and Shelley in the coming weeks.