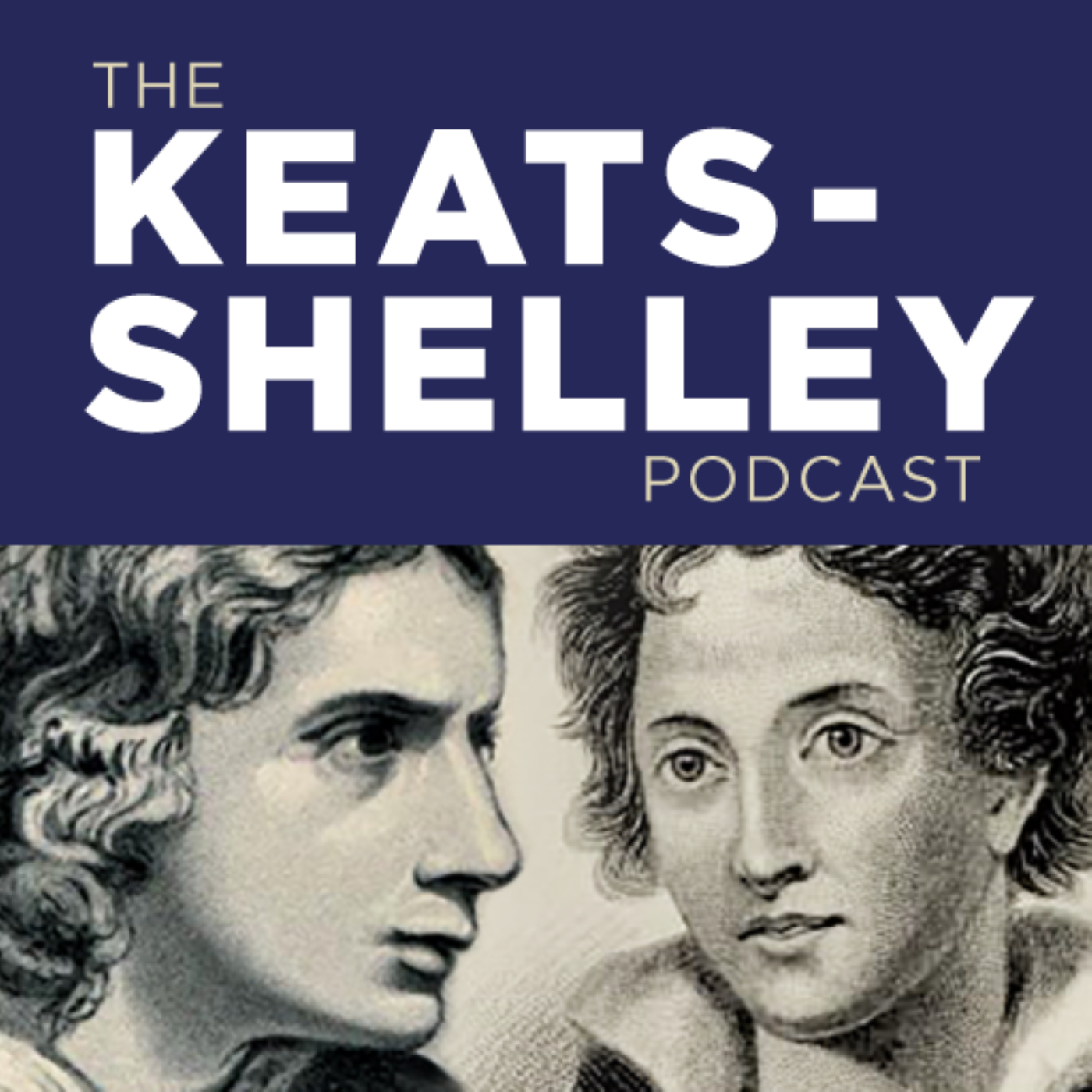 How did John Keats influence Christina Rossetti and the Pre-Raphaelites? In this episode of our Writ in Water series inspired by John Keats' epitaph – 'Here lies one whose name was writ in water' – we talk to Dr Dinah Roe about Christina Rossetti, her sonnet 'On Keats' - and more widely about how Keats influenced both her and the Pre-Raphaelite artists. 
Our conversation was recorded on 23rd February 2021, the bicentenary of Keats' death in Rome. Dinah begins with a little background on Christina Rossetti and the Rossetti family in general – something she has written about in her biography The Rossettis in Wonderland. Keeping one eye on Keats, she examines the family's Anglo-Italian heritage and their connections to the Romantic writers through Christina's maternal uncle, John 'The Vampyre' Polidori.
From here, Dinah talks more specifically about the influence of Keats on Christina and her brother Dante Gabriel. As Dinah also notes, Keats had a slightly different impact on a third Rossetti sibling, William Michael. We also ponder their fraternal debate about who was the greater poet: Keats or Shelley?
Dinah widens her scope to examine how both Keats and Shelley helped to shape the Pre-Raphaelite Brotherhood, before reading and analysing 'On Keats,' Christina's sonnet written on St Agnes' Eve in 1849 when she was just 19 years old.
Click to listen to Dinah read and discuss Dante Gabriel Rossetti's own 'Writ in Water' sonnet, 'John Keats' – and chat a little about their Cockney rhyming.
Dinah is Reader in 19th century literature at Oxford Brookes University. She has edited Christina Rossetti's Selected Poems for Penguin Classics (and also an edition of Pre-Raphaelite Poetry), and is now editing Rossetti's complete poetic works for the prestigious Longman Annotated Series.
Texts.
'On Keats' by Christina Rossetti
Subscribe to the podcast for all new episodes.  
Follow us on Twitter
Like us on Facebook
Follow us on Instagram
Subscribe to us on YouTube
This podcast was written and presented by James Kidd. The KS Podcast theme tune is 'Androids Always Escape' by Chris Zabriskie. Visit http://chriszabriskie.com/